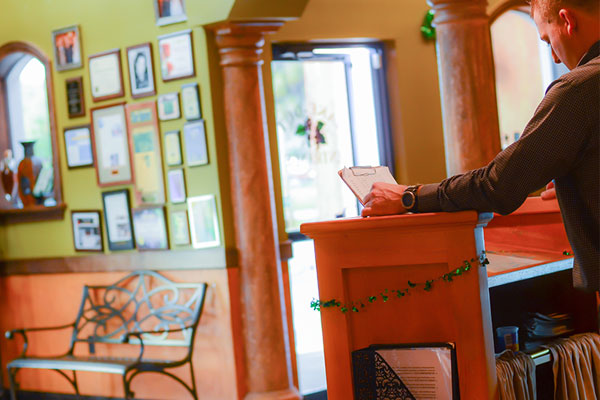 HOURS
Mon: 11:00am – 10:00pm
Tue: 11:00am – 10:00pm
Wed: 11:00am – 10:00pm
Thu: 11:00am – 10:00pm
Fri: 11:00am – 10:00pm
Sat: 11:00am – 10:00pm
Sun: 11:00am – 9:00pm
ADDRESS
10401 SE Us Highway 441
Belleview, Florida 34420
United States
Phone: (352) 347-3100
Pasta Faire opened in 1991 in our charming little town of Belleview by Italian native Paul D'Alto.
Over 15 years ago he brought Kathy Funk from his Gainesville restaurant in to be general manager of Pasta Faire. Great Italian food and service has always been a tradition at Pasta Faire, as well as offering great specials and value to this family friendly restaurant. Around 8 years ago Kathy was fortunate enough to be offered to purchase the restaurant and then she gave it the make over it was due.
Today Pasta Faire invites you to enjoy a little bit of Tuscany right here in Belleview. As Pasta Faire enters it's 25th year here in our great city come by and say hello to Kathy now "Thorpe", her husband Travis, general manager Brandon and all the great staff.